Trails
for less physically fit recreationists and families with children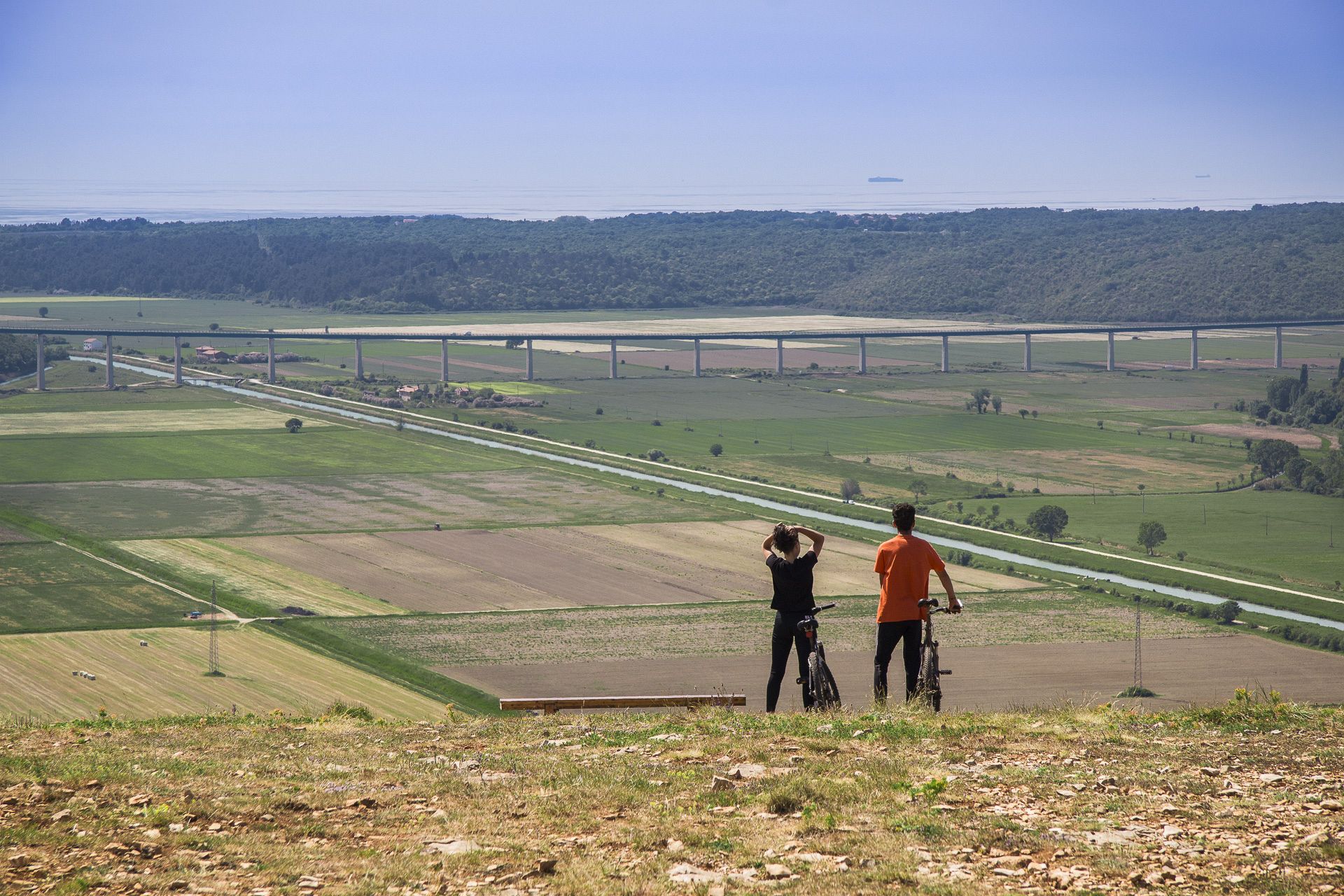 Tadini, Mekiši, Vrbanovica…
45.313531997271, 13.692973477916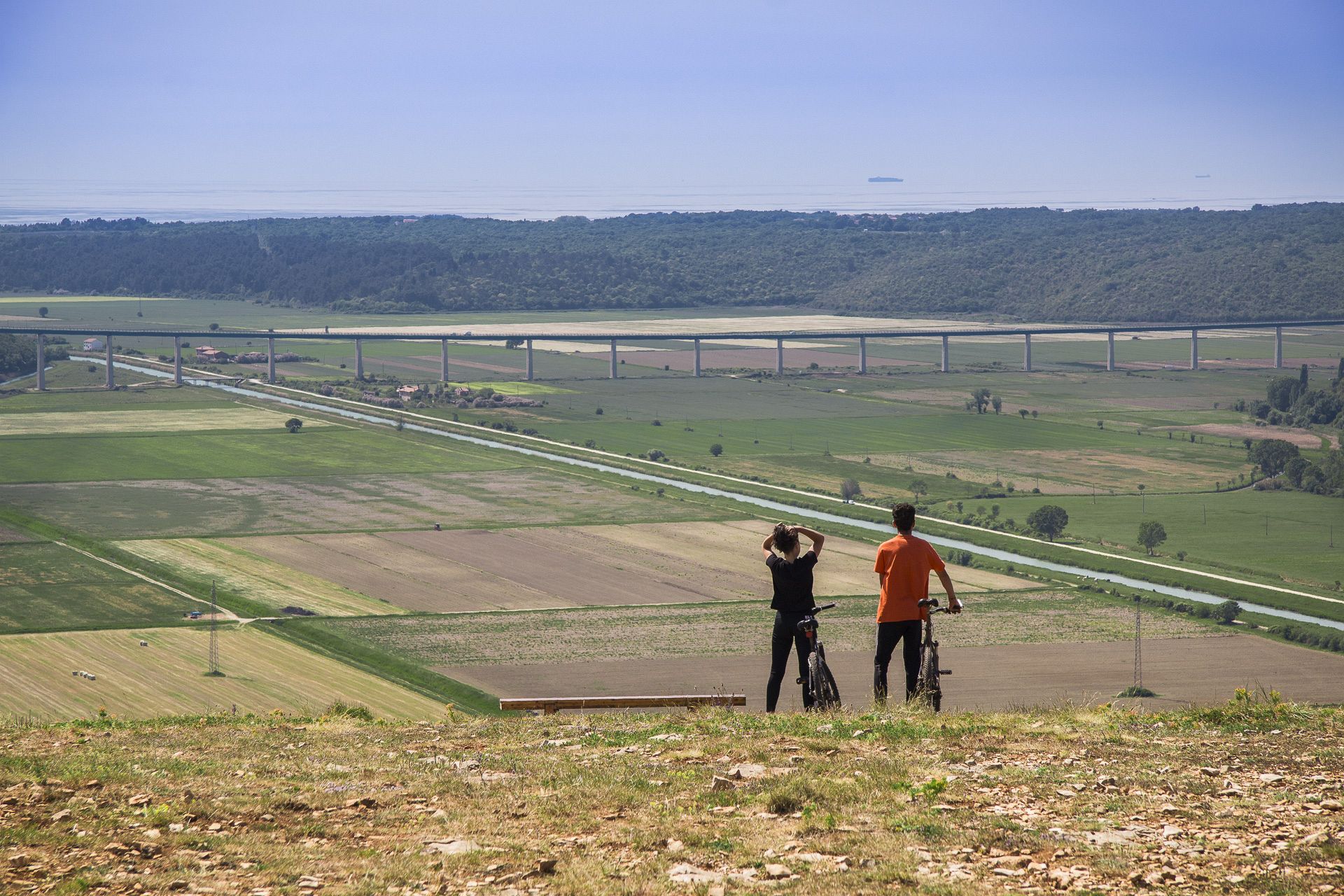 The west coast of Istria near Poreč offers trails suitable for less physically fit recreational enthusiasts and families with children. These are shorter and easier trails, ideal for a pleasant walk through the beauties of nature. For those eager for challenges, there are also more technically demanding trails with more difficult ascents.
We are confident you will enjoy walking along forest paths, through olive groves and vineyards and in the views of the surrounding hills. During this adventure you will also come across numerous cultural and historical monuments.
We would especially like to highlight the "Treasure of Nigrinjan" trail. It starts at the northeast entrance to Kaštelir, near the cemetery in the hamlet of Babići. Continue north along the namesake road, passing the settlements of Tadini and Mekiši near Kaštelir. This used to be the route of an important Roman road, the Via Flavia.
Tadini, Mekiši, Vrbanovica…
45.313531997271, 13.692973477916