Mahne ekstra djevičansko maslinovo ulje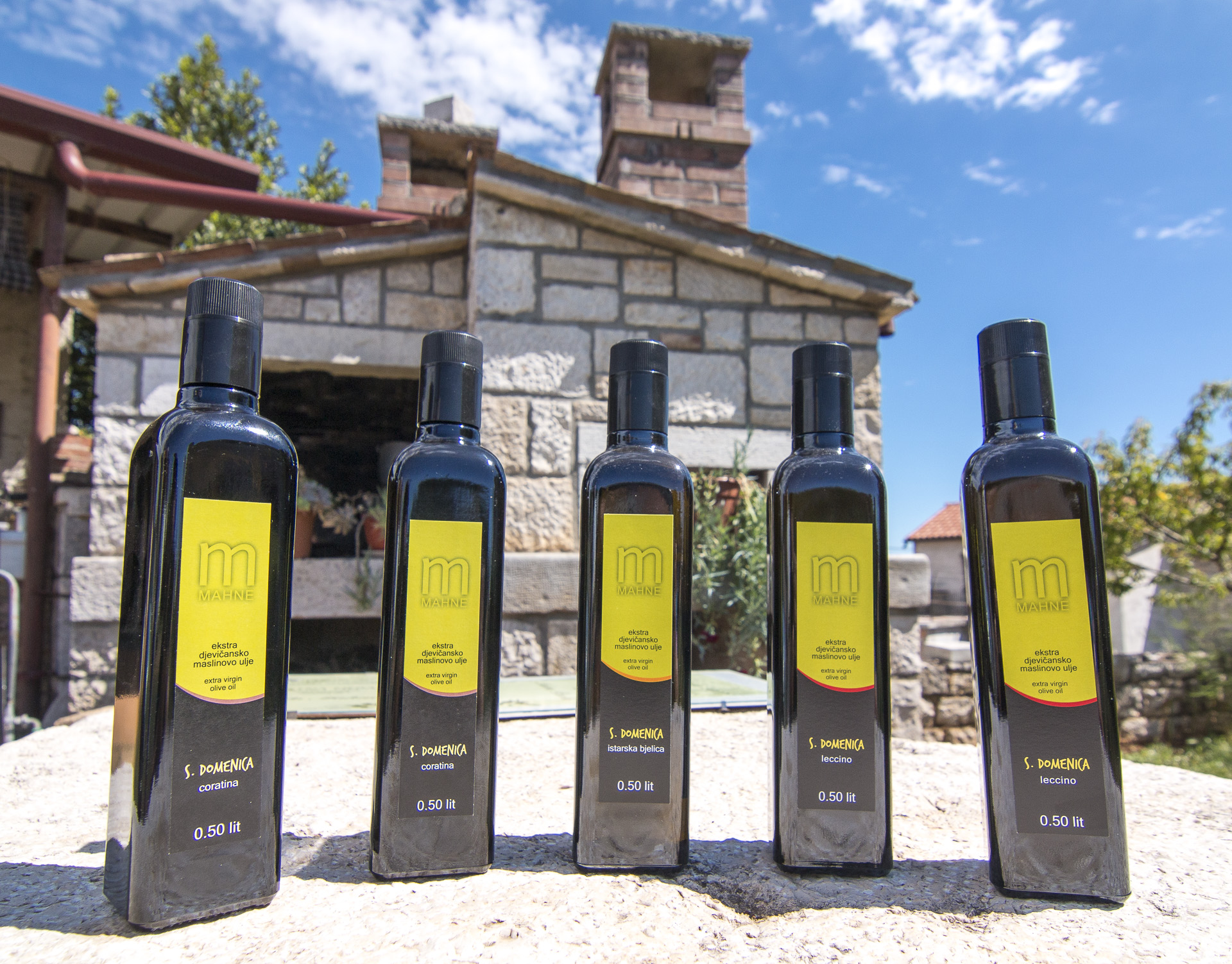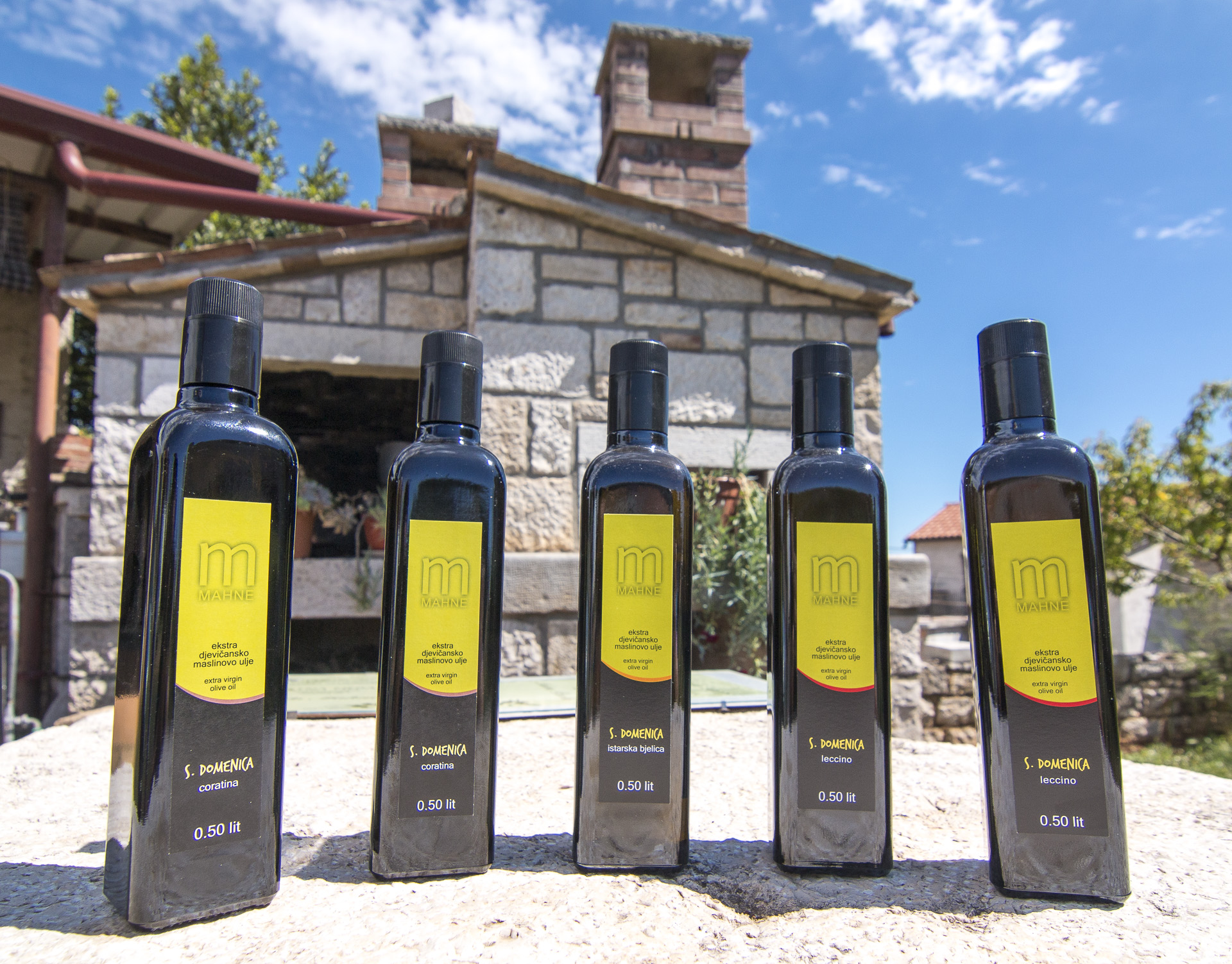 We are an oil farm founded in 1999 by Paolo Mahne, who continues to run it. We have more than 6 hectares of specialized olive grove with 1600 trees of typical varieties. In the last harvest, 100 quintals (10,000 kg) of olives were produced, with a yield of about 12 hectoliters (1200 liters) of oil.
Our olive oils are intense, transparent, golden yellow in color with warm green hues. The aromas are fine and delicate, endowed with herbal admixtures of lettuce and chicory, a spicy note of black pepper and a sweet almond finish. The taste is delicate and harmonious, characterized by notes of herbs, especially mint and rosemary. Bitterness is present, and sharpness is limited and welcome.
You can visit us in Labinci, where you can taste and buy our olive oils.
If you want to enjoy full hedonism, you can try oils with appetizers of beans, salmon carpaccio, chicken salad, marinated vegetables, with chanterelle mushrooms, pasta with tomato sauce, stewed mussels, roasted poultry or lamb, goat cheese. ..