Villa Vial
Kontakt osoba: Katica Višić – Bošnjak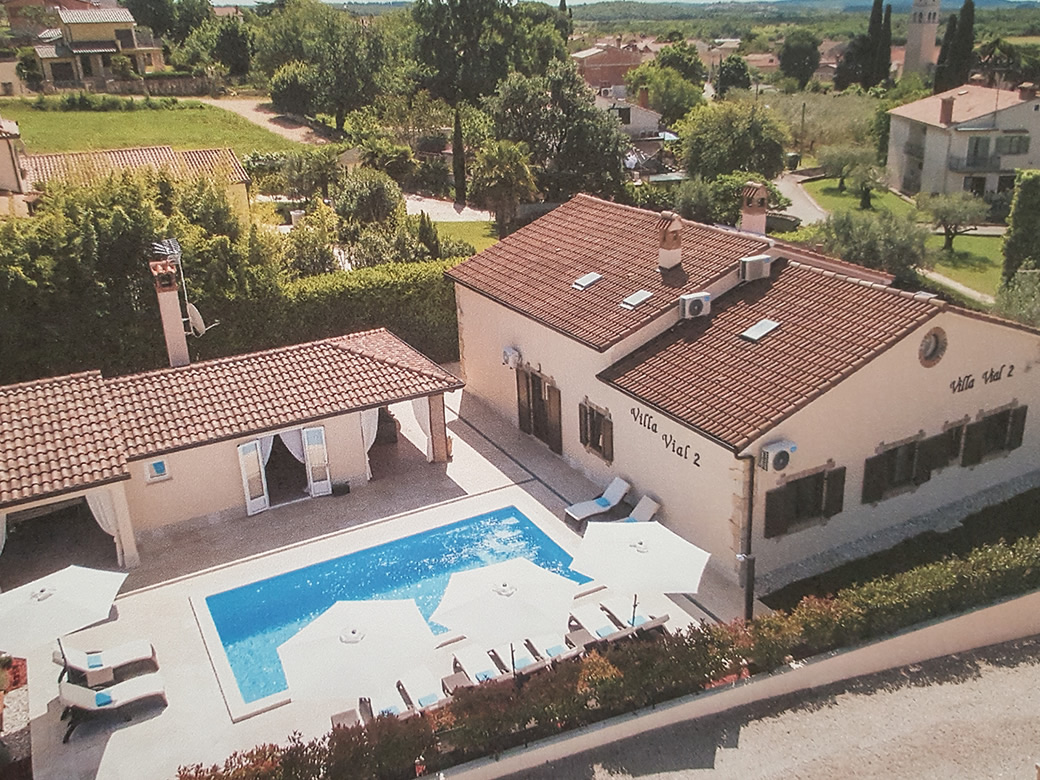 Labinci 101 d 52464 Kaštelir
45.296757429603, 13.688770772299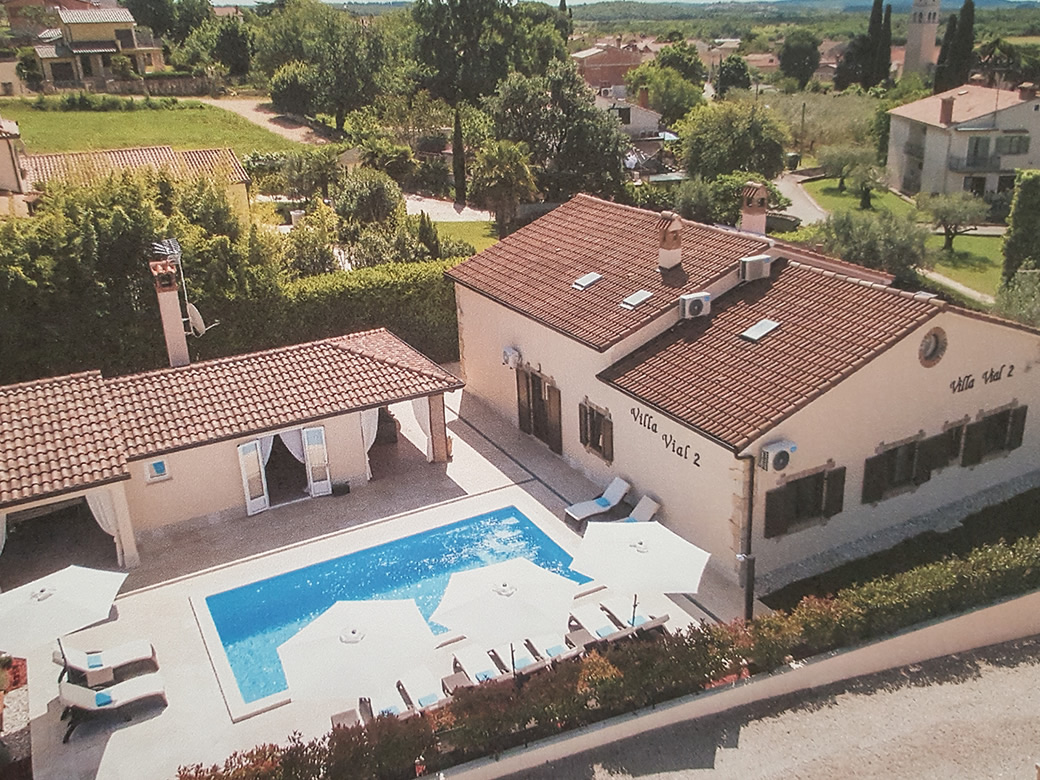 The villa is rented only the whole total accommodation is 12 + 2
The house is in the Bike and Bed system.
The villa contains air conditioning, billiards, fitness, 4 terraces, outdoor fully equipped kitchen, swimming pool, by the pool 12 deck chairs, 7 bicycles, 3 covered parking spaces and 2 uncovered. Satellite tv, Netflix, each room has tv. It is suitable for cyclists and motorcyclists. On request, we organize guides for cyclists and motorcyclists, motocross tours.
Outdoor children's playground and playroom in the house.
Mini library. Possibility to hire a chef. We are available for everything else. Cordially
Content
✓ Pool 32 m, 10 deck chairs, 4 parasols.
✓ Suitable for disabled people.
✓ Air conditioning in each room,
✓ Outdoor kitchen with dining table.
✓ Covered parking for 3 cars, swings
✓ Game room: darts, table tennis, table football, maxi dominoes, maxi yamb …
Labinci 101 d 52464 Kaštelir
45.296757429603, 13.688770772299