Haus Malia
Kontakt osoba: Dina Čehić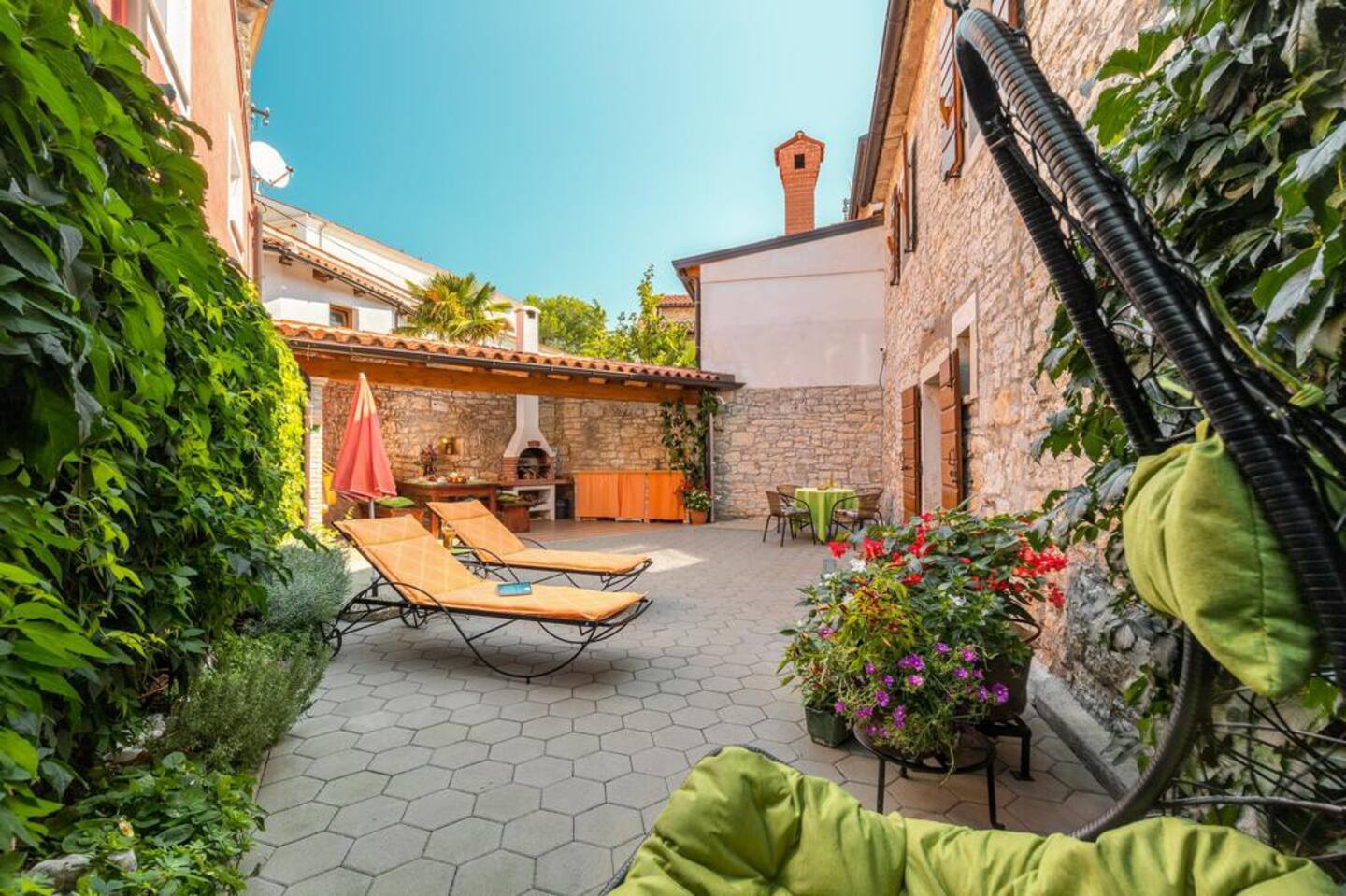 45.303850496629, 13.689582925697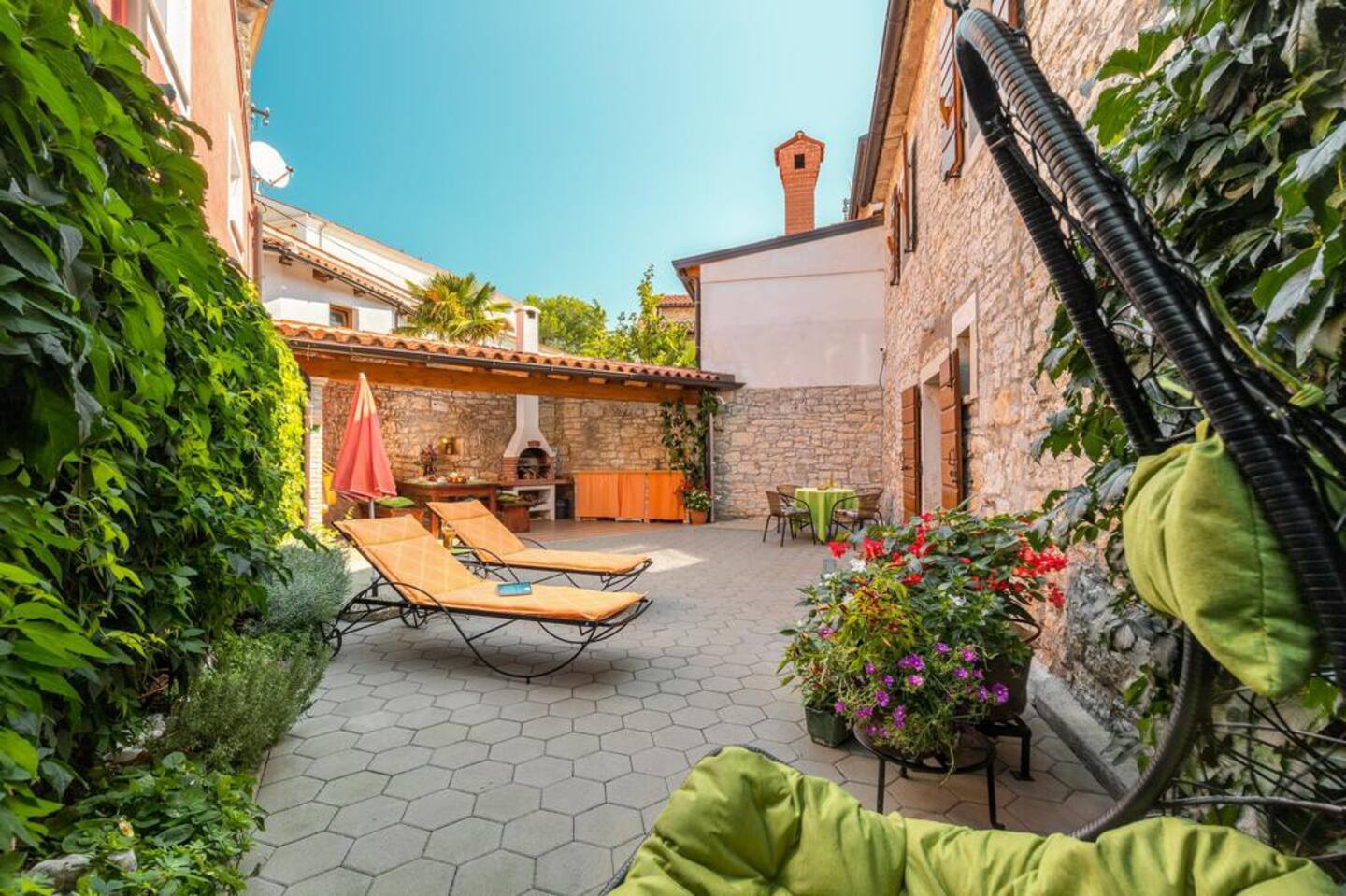 1 x APP / 4 + 1 (app for five people)
House Malia is a renovated traditional Istrian stone house. It consists of 2 floors, on the upper floor there are 2 bedrooms and a bathroom. A wooden staircase to the upper floor is connected to the lower where there is a kitchen, dining room, living room and bathroom. In front of the house is a private parking and storage, and behind is a private garden with barbecue and equipment for relaxation and enjoyment.
Content
air conditioning, possibility of accommodating animals in the facility, number of bedrooms 2, offer of 2 bicycles for free use, sauna, terrace and outdoor garden, barbecue, private parking for 2 cars covered and supervised, wifi free to use, outdoor shower and outdoor deck chairs and garden furniture.
Additional content:
bike rental through a local agency, offering our own local products, olive oil, wine, honey, liqueurs and brandies and a tour of our opg with tasting the product.
45.303850496629, 13.689582925697