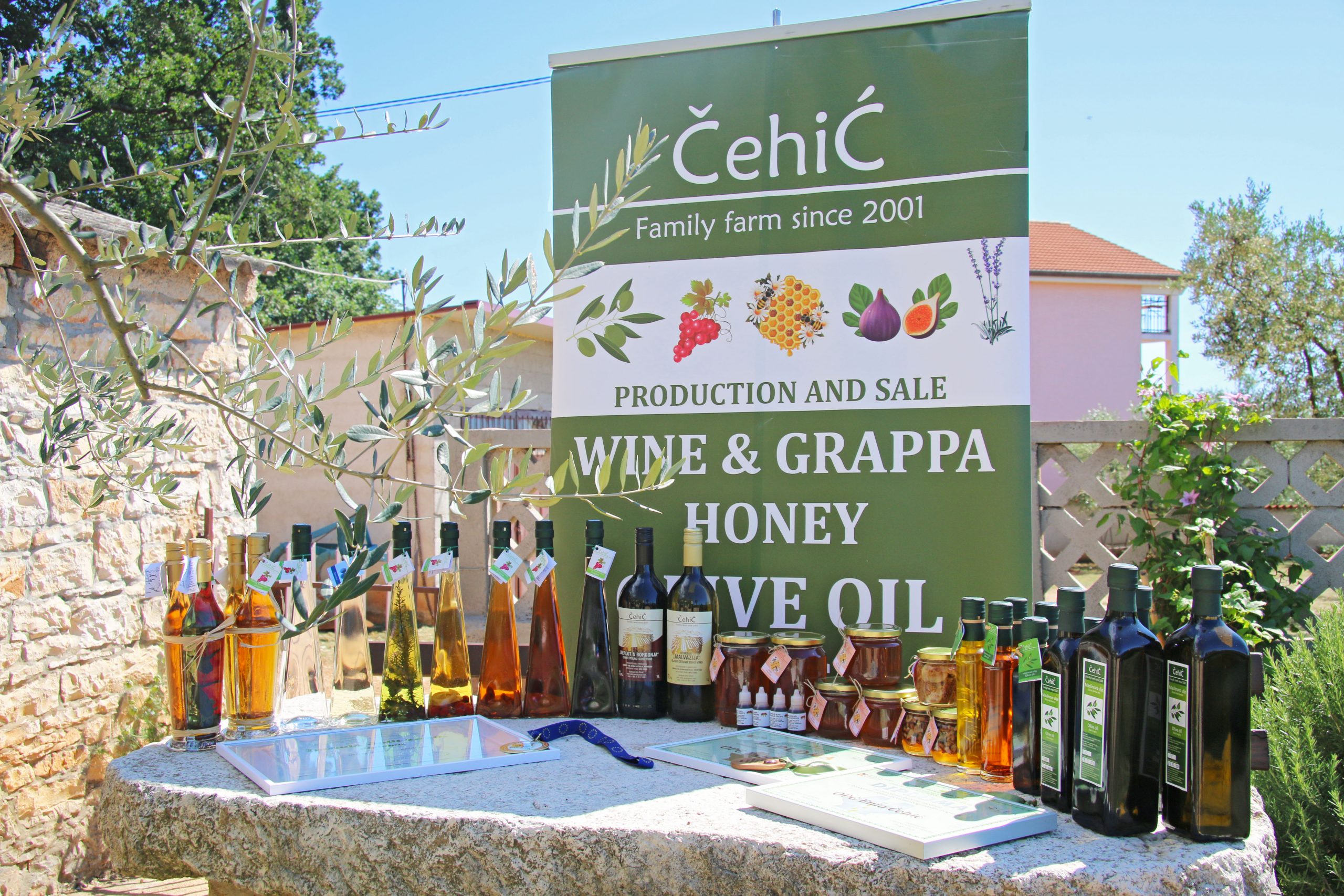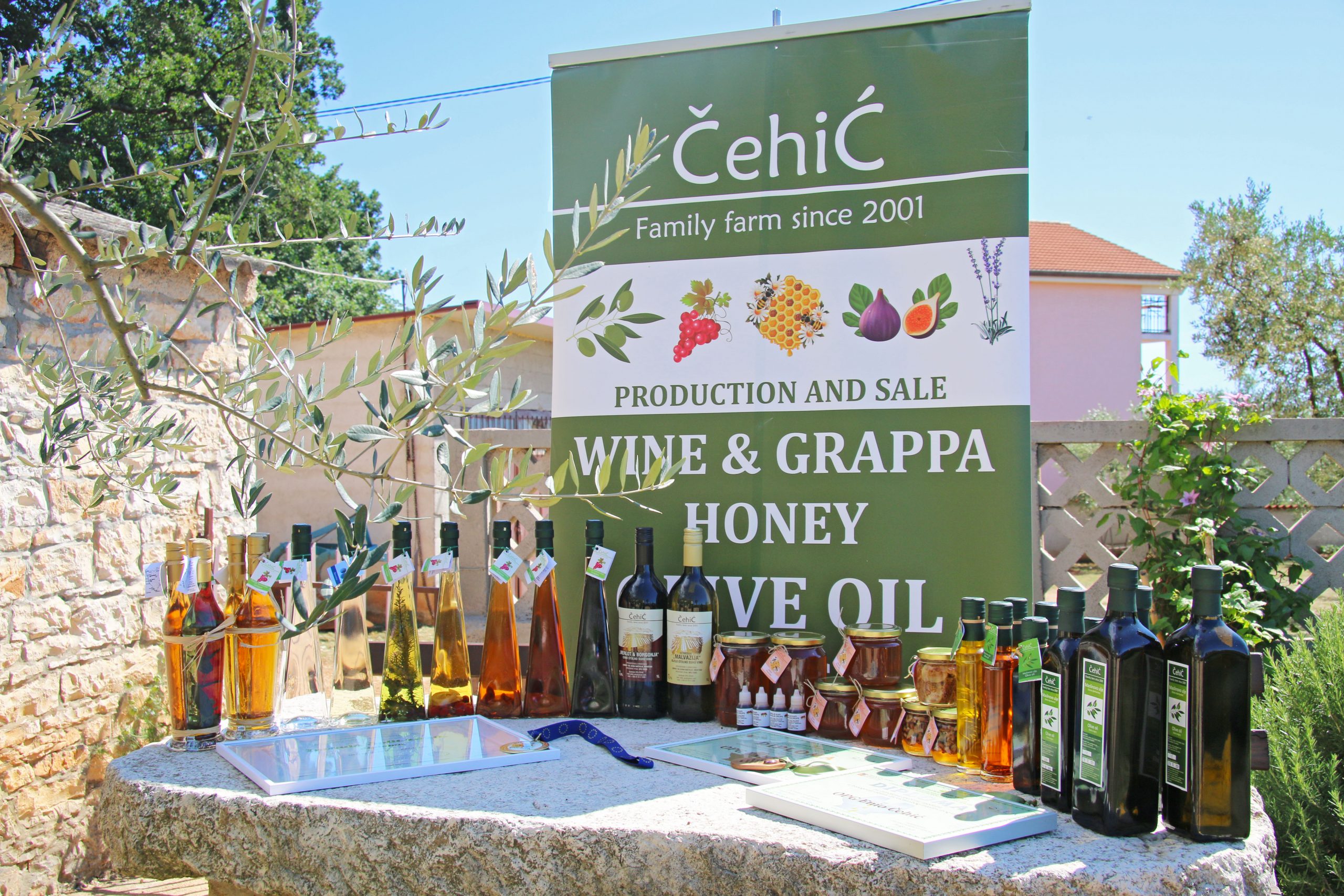 Labinci 130, 52464, Kaštelir
45.295425385122, 13.684368575305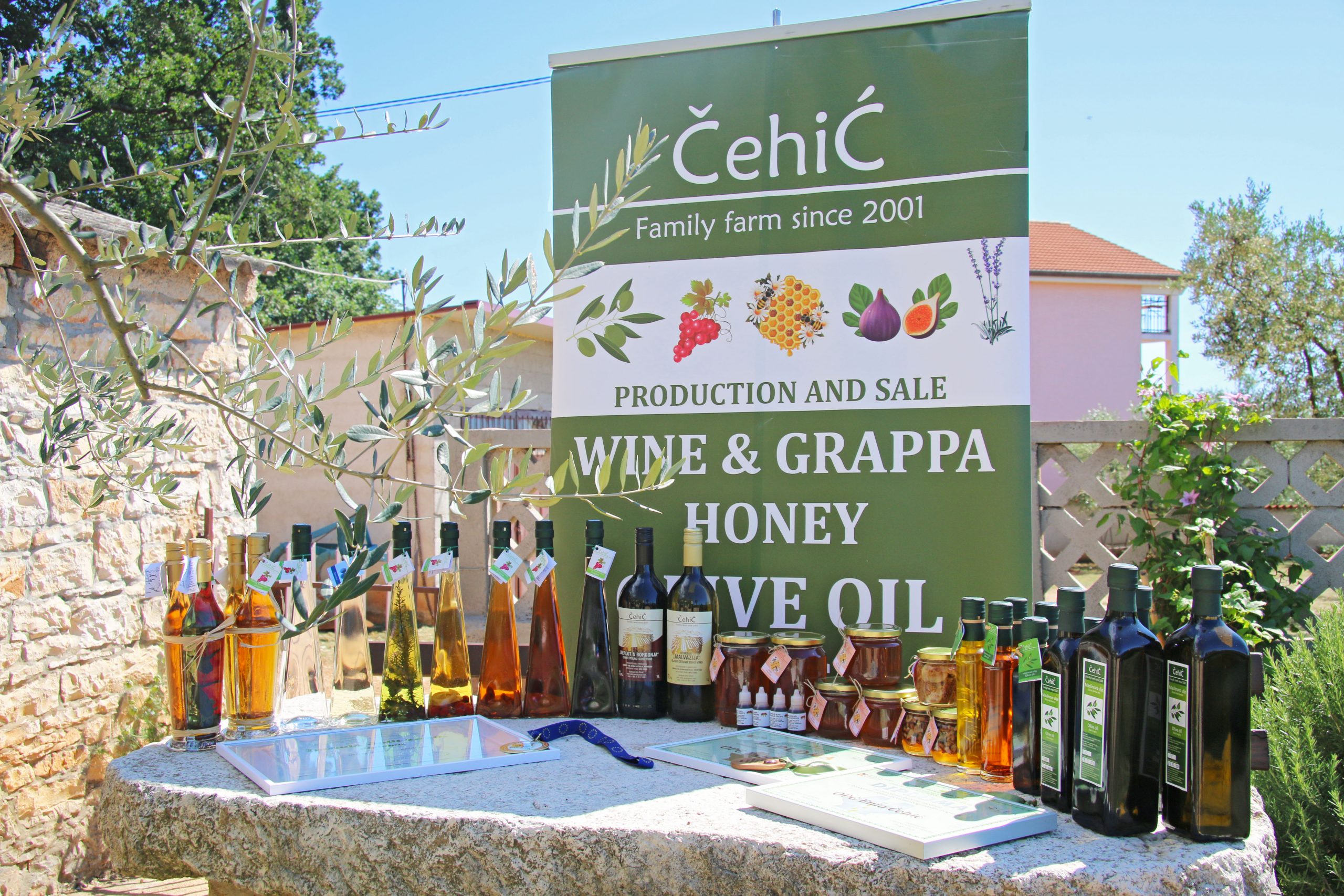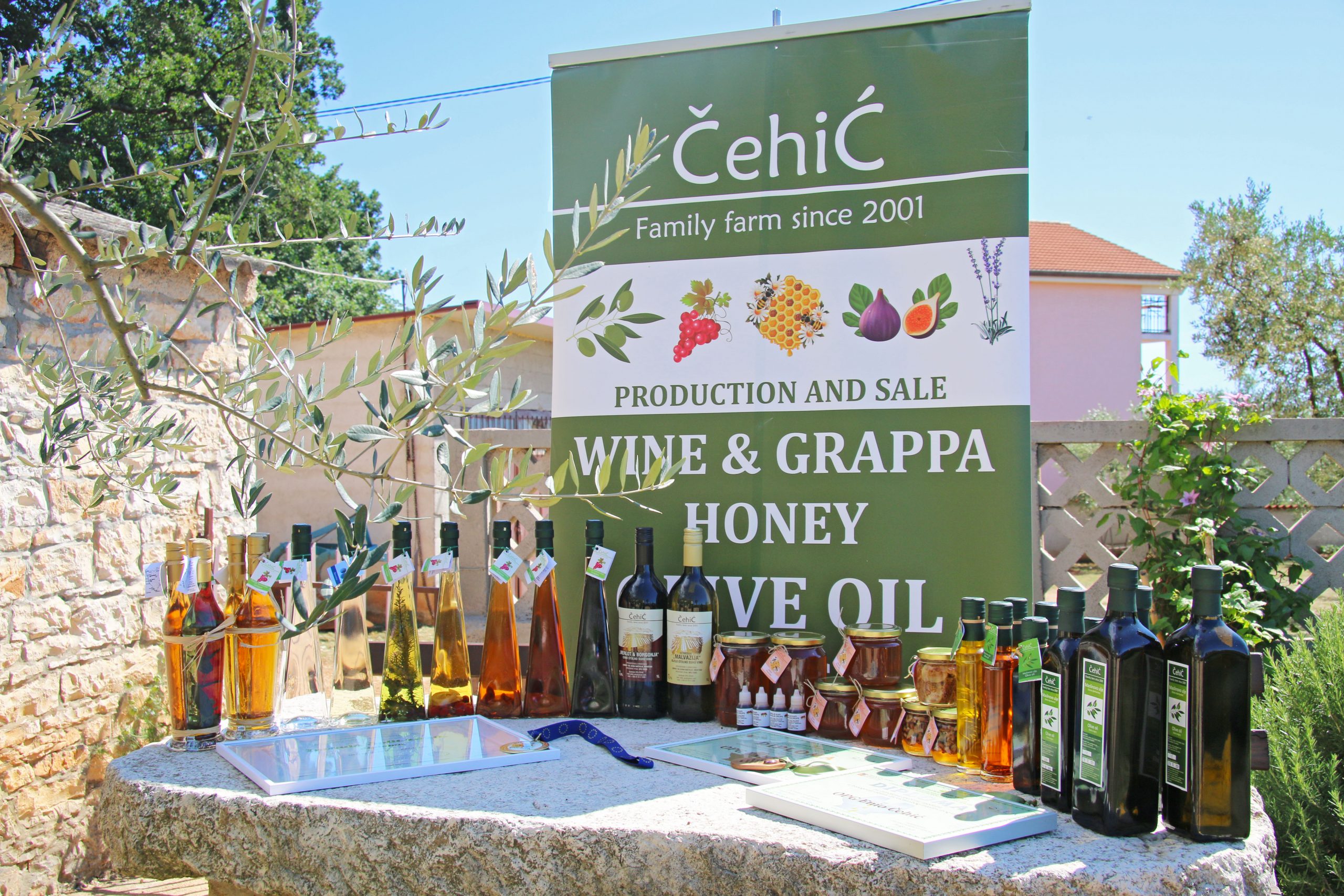 OPG Čehić consists of 3 members, the head of Enia who runs the agricultural production, his wife Dina in charge of processing and packaging of products, and his daughter Ana who manages the marketing and administration of the farm.
Agricultural activity takes place on a total area of ​​3.5 ha on which we grow vines, olives and fruit trees, and we are also engaged in beekeeping in 20 bee communities. We use the raw material we produce for further processing.
In our product offer we have: Istrian Malvasia wine, borgonja and merlot, 3 types of distillates and 10 types of special brandies and liqueurs, vinegar, olive oil, honey and propolis. All our products can be tasted and bought in our exhibition and sales area within the farm.
We offer products in different packages, and souvenir gift packages, so everyone can find something for themselves. During the visit to the farm we will be happy to host you and tell you about the production process of each of our products, we are also kids and pet friendly spot, so your children will be able to see pets, feed them and pets rest in a fenced and safe area.
We are open to visitors every day with prior notice, you can contact us via Facebook, email, viber, whatsapp or by calling or texting the above contact number.
Labinci 130, 52464, Kaštelir
45.295425385122, 13.684368575305