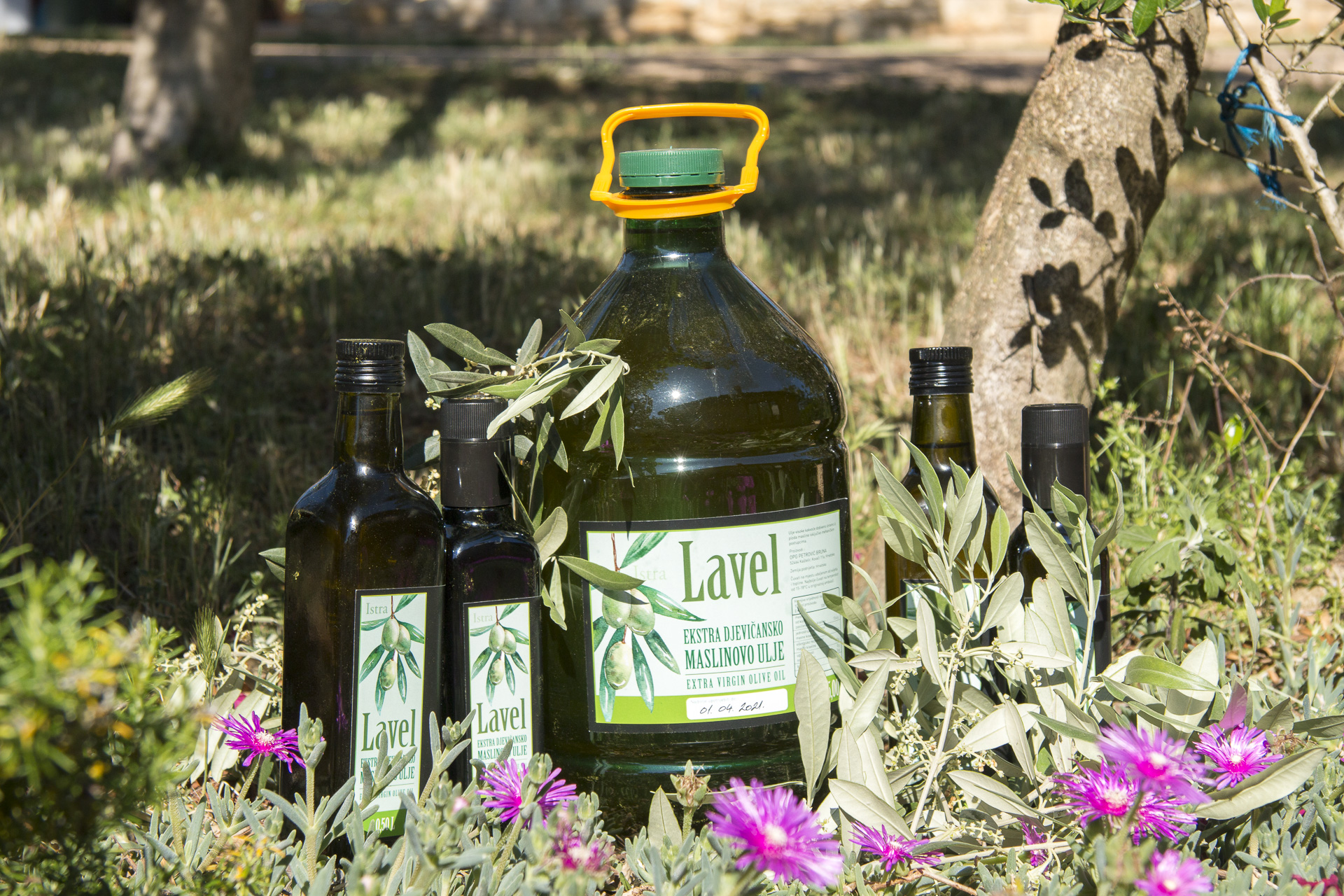 Kovači 11a, 52464 Kaštelir
45.303880274902, 13.678519234107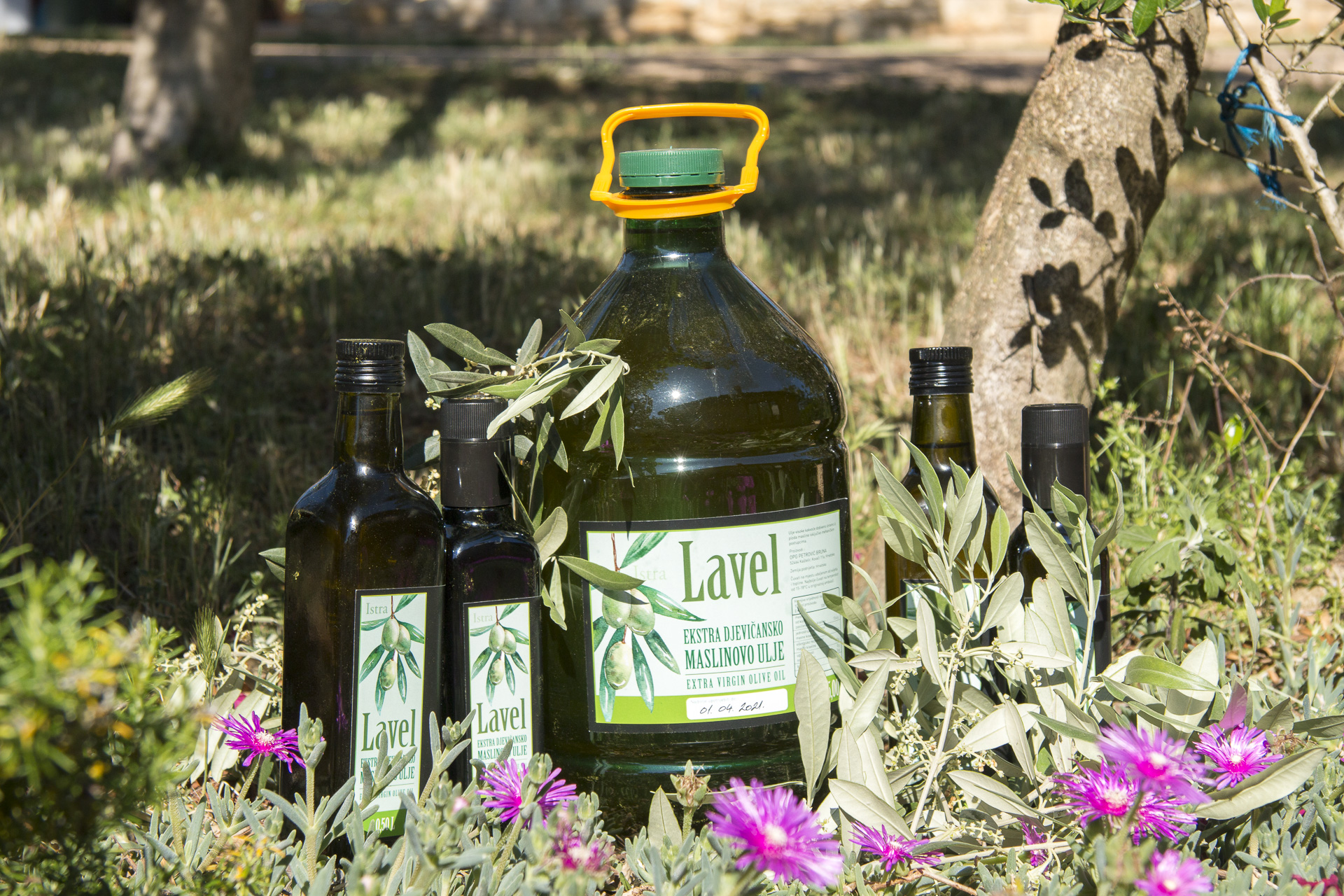 The Petrović family (OPG Petrović Bruna) is engaged in olive growing and olive oil production in a decades-old family tradition. Extra virgin olive oil "LAVEL" by Bruno Petrović from Kaštelir has won numerous recognitions and awards for quality. The olive groves of the Petrović family are located on the southern slopes of the Municipality of Kaštelir-Labinci in the Istria County.
Olives are harvested by hand and processed into olive oil, of exceptional quality and taste, by a cold technological process.
The olive oil we produce is more varietal, obtained by mixing the fruits of different indigenous and domesticated varieties such as Istrian bjelica, buža, leccino and pendolina. This achieves a higher oil quality. The multi-layered aroma and durability of the quality are the main reasons for choosing the extra virgin olive oil "LAVEL". The scent of "LAVEL" oil is a story in itself. As soon as you open the bottle, get ready for the wonderful smell of fresh olives.
Kovači 11a, 52464 Kaštelir
45.303880274902, 13.678519234107